A minute into their new single 'Freak Show 畸形秀' and you'll know whether or not Red Scarf is for you. It's a deep dive into the mouth of madness as a high-pitched sorna leads the charge into a fierce battle of drums and guitar, as the sound turns into a symphony of metal-tinged break downs and free jazz roar before the unexpected buzz of a synthesisers drowns out the mayhem. It's pretty bonkers. And I absolutely love it. 
One of Beijing's gnarliest avant-garde outfits, Red Scarf return this weekend to unleash their latest album They Know We Know They Are Lying on Bad Head Records, a sub-label of Modern Sky Records specifically made for its more mischievous musicians. Made of a trio of madmen who deconstruct, reassemble, and then decimate genre after genre, their sets are a tension filled, technically awe-inspiring, and wildly fun take on rock, free jazz, and noise. I shot the band a few questions before their release show on Sunday, May 20th, at Yue Space.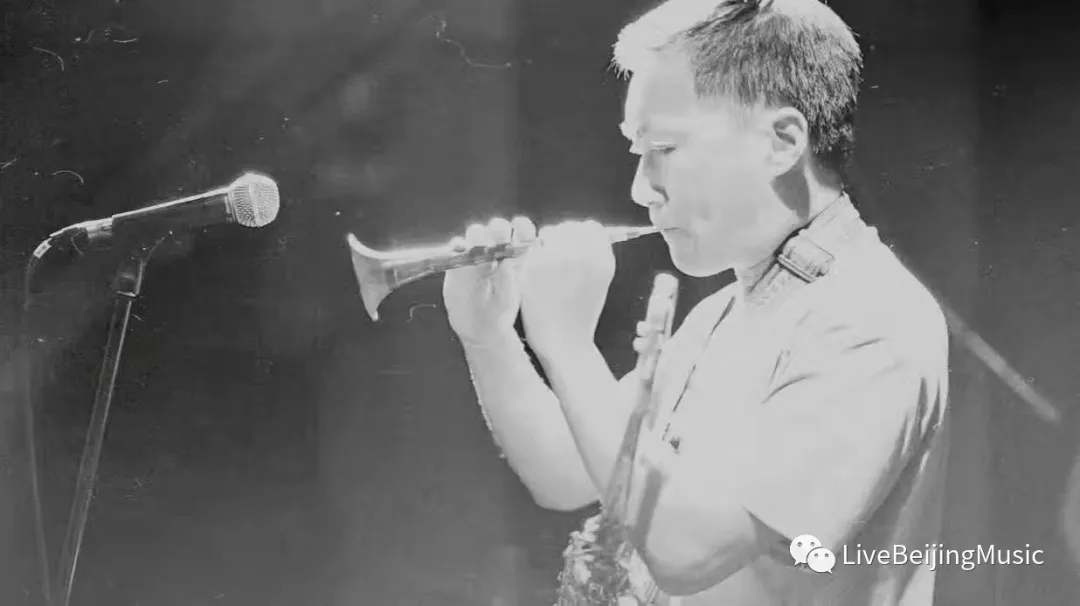 Translation by Cab 
There's no easy to describe your music, but it's clear each of you come from distinguished, technically proficient musical backgrounds. Could you describe the background of each of your members and explain how the three of you finally got together?
描述你们的音乐并不容易,但很明显,你们乐队每个人都有着杰出的、技术精湛的音乐背景。 能否具体描述一下你们每个成员的音乐背景,以及你们三个最终是如何聚在一起组乐队的呢?
All three of us are from Northern China. Li Xing, the guitarist, and Deng Boyu, the drummer, are from Hohhot and Baotou in Inner Mongolia. The saxophone player Lao Dan is from Dandong, a border city between China and North Korea. Li Xing and Deng Boyu have been deeply influenced by rock music and were also classically trained in jazz. Lao Dan began learning the Chinese traditional musical instrument, the bamboo flute, at a very early age, and also played saxophone. Around 2012, we all participated in the production and recording of some world music as well as a few experimental projets, but we realised soon that it was so boring and left us empty to create this kind of music. Imposing meaning, not at all what we wanted to do, and in addition was in no way related to our lives. By the end of 2014, Li Xing and Lao Dan made a noise/improvisational album together called 'Killing Killing Killing'. It was more like performance art and it broke us out of our surrounding environment. Xiaoyu heard it and immediately connected to it. Thus, Red Scarf was born.
我们三人都来自中国北方,吉他手李星和鼓手邓博宇来自内蒙古的呼和浩特市和包头市,萨克斯手老丹来自丹东,中朝边境。李星和邓博宇受摇滚乐影响比较深,也有过系统学习爵士乐的经历。老丹是学习中国传统民族乐器竹笛出身,在学习竹笛之前也吹过萨克斯。大概在2012左右我们三个参与制作和录音过一些民族世界音乐、实验音乐,但很快就发现这很没意思很假大空,是一个强加的意义,不是我们想要的,也跟我们生活处境没什么关系。到2014年底李星和老丹二重奏做了一张噪音、自由即兴的专辑《殺殺殺》这更像是一个行为,是对周遭环境的打破,小宇听到也一拍即合,红领巾就是那时候决定要做了。
What stands out most to me is the array of genres sucked into your vortex of musical mayhem. Is there method to your madness?
让我印象深刻的是,你们的音乐结合了各种风格和流派,卷成了一个疯狂的音乐漩涡。你们有固定的方法或计划去创造音乐吗?
Yeah, it is insane, and we want to make no secret of what we have experienced, learned, and been told – whether good or bad, we wanna truly represented them. These contradictions all come from our environment. A few days ago I thought of a word to describe it – "exam-oriented rock 应试摇滚"
对这很疯狂,我们想不加掩饰的把经历的、学习的、被告知的,不管好的坏的全都真实地表现出来,这些矛盾都来自我们所处环境。前几天想过一个词来形容很贴切叫做"应试摇滚"
The name of your upcoming album is 'They Know We Know They Are Lying'. What or who exactly are you referring to?
你们新专辑的名字叫《他们知道我们知道他们在撒谎》,这个名字具体是指涉什么?
It refers to all hypocritical, decadent, authoritarian, and arbitrary stuff. It's inaccurate to think that it specifically referring to a system, because everything is related, not a single occurrence.
指所有虚伪的,腐朽的,专制的,独断的。具体指在某个系统或体制是不准确的,因为所有事情都有关联,不是单一发生。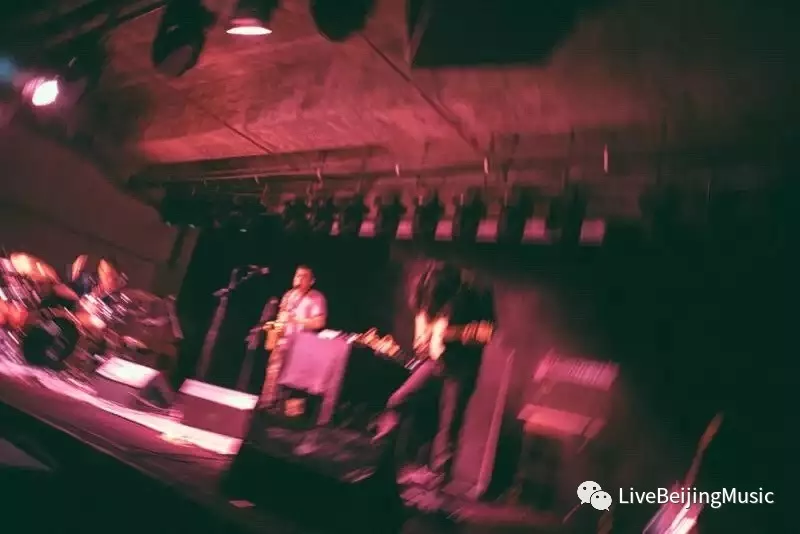 It sounds like you guys are having a lot of fun at shows and on record – something I wish more musicians in your scene should strive for. Could you describe your sense of humour? And what's your stance on the avant garde and experimental music scene in Beijing and the rest of China?
你们几个似乎无论在台上还是录音时的状态都挺有乐子的,我希望有更多音乐人能力求达到类似的状态。你们能说说自己的幽默感吗?还有关于北京以及中国的先锋/实验音乐圈,你们是怎样的立场?
There are few opportunities for us to rehearse together. We focus on rehearsing passages with a theme. Improvisational passages will be left to the mood of everyone on the day of the performance. The same for our recordings. The album was recorded in only two days. All of the recordings were recorded as synchronous sound and no metronome was used. We think that if the overall emotion is correct then everything is fine, and we do not modify the flaws. For us, the flaws will make the recording more resistance to listening . The names of the tracks usually appeare at a moment when we are arranging a certain phrase or tone, combined with some bad ideas,then the names just show up in our mind.
Does art need to ask questions constantly? Are we standing at a crossroads to make the declaration?
我们三个碰到一起的排练时间很少,会重点排练有主题的段落,即兴段落会把最大的空间留给每个人演出当天的情绪上。录音也一样,这张专辑很快两天就录制完成,全部同期声不使用节拍器录音,我们认为整体情绪对就可以,不去修改瑕疵,瑕疵对于我们来说都是将来唱片的耐听度。专辑里曲目名称都是在编曲时候的某个乐句或音色出现,可能又结合着点坏心思一瞬间就联想到的。
艺术要不断提出问题吗?自己是站在十字路口宣言吗?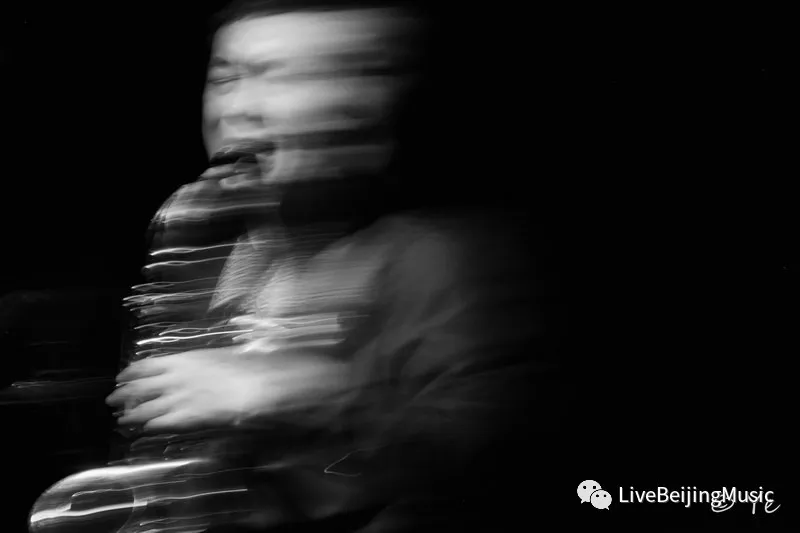 What can we expect at your release show this Sunday? Any special guests or surprises?
这周日你们的新专辑演出会给观众们哪些期待呢?有没有特殊嘉宾或是别的惊喜?
We will invite Song Yuzhe, the master mind of "Mutuigua"and"Dawanggang", We may randomly ask people from the audience to improvise together.
会邀请木推瓜和大忘杠的主脑宋雨喆,当天可能台下看到谁也会被叫上一起即兴,2016年红领巾第一张专辑首发时候也邀请过宋雨喆。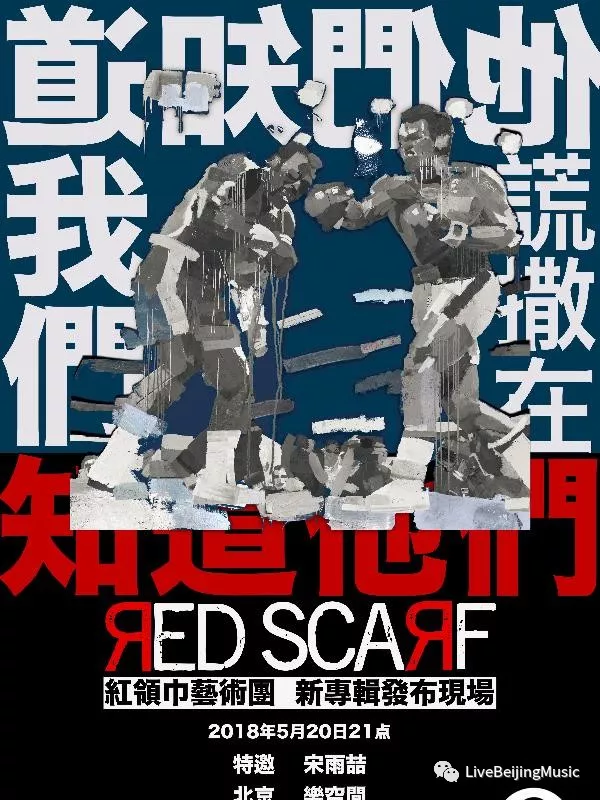 Catch Red Scarf this Sunday, May 20th at Yue Space with support from Song Yuzhe. Tickets can be found here: https://www.showstart.com/event/51282