Over the past year few years 16 mins, the indie rock outfit led by singer Sindy and guitarist Robin, has experienced numerous evolutions. Most recently, they've beefed up their lineup with two new members, expanding on their sound and galvanizing a more palpable form of change and reemerging with a new name – Mimik Banka. They're a band that defies explanation and have a deftness for seamlessly blending sultry cabaret compositions with a more contemporary indie pop slyness, bare bones in its approach, but remarkably more complex upon repeated listens. That hidden depth hasn't been lost on listeners in China and abroad, even bagging them a spot at Berlin's InterFilm Festival, a prominent international short film festival, earlier this year. We spoke to lead guitarist Robin before Mimik Banka gig this Friday, May 11, at Fruityspace, the first in a new monthly series the band will be hosting. For the occasion, they've also invited Hardin ensemble Bupishu who "skirt the boundaries between folk, post-rock, and electro-psychedelic rock 'n' roll" – a band that's somewhat of a dark horse, with a die-hard following, and like Mimik Banka, a sound refuses to be tethered.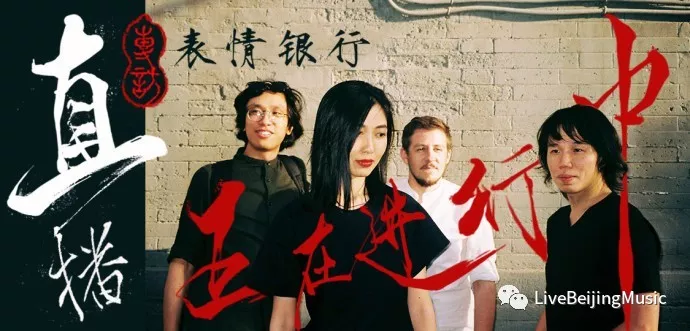 First off – I'm sure you've been bugged before (for the past year) about the name change but I'm dying to know – what's the story behind the new name?
16mins was a name that I came up with while reading some guitar effect pedal menu. So yeah we feel that after we locked down the bassist and drummer the band became something else and in need of a name change. FYI Mimik Banka was based on a Chinese cult animation and in one episode humans are able to store their emotions in banks just like money. Quite neat, right? 
While the core of your sound very much remains, there's a lot going on underneath the surface. What new elements have you brought in over the past year? Do you feel like the band has a firmer grasp on what you're trying to get across? 
I think the core now is more defined. In fact we are in the midst of releasing a new song every two weeks and the styles really go from different ends of spectrum. In the end of the day we are about conveying messages, setting up moods etc just now we have more contemporary means to do so. Also we are very lucky to get to work with two really talented writers in the lyrics department. The lyrics from the new songs are amazing and very inspirational for us.
The band was invited last year to the International Berlin Interfilm Festival, a prominent international short film festival – how exactly did you guys get involved and what was the experience like? 
Our bassist/producer Tong Tong's other job is film scoring and one of his work was selected and won some award I think in that festival couple of years back. When he saw the sound and vision (live acts to accompany short films in front of a live audience) he took the chance and told them about our band and that's pretty much it.
It was really fun but also nerve wrecking a little while we performed because unlike a typical rock gig you have to really nail down the timing and pay attention to the cues from the film. I think in the end we did quite alright and (it was) definitely a fun and rewarding experience – the road trip to Berlin was a lot of fun too haha.
What's awaits Mimik Banka in the near future?
We are releasing our second album this year – one song every two weeks with videos. Also we are hosting a monthly gig and each with a special theme. The first one is with Bu Pi Shu 布皮树 all the way from Harbin and their live show is really cool with a live VJ. We are gonna play the new songs from the album as well as playing the song we wrote for the Interfilm Festival. Also a tour is in order too. Exciting stuff.
---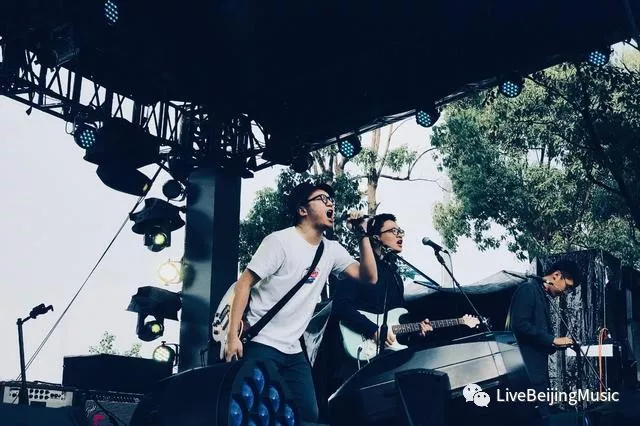 As mentioned above for the occasion the band has invited Hardin ensemble Bupishu, who "skirt the boundaries between folk, post-rock, and electro-psychedelic rock n' roll" – a band that's been somewhat of a dark horse, with a die hard following, and like Mimik Banka, a a sound refuses to be tethered down. I shot the band a few questions as well before their gig tomorrow night. 
Where in the north are you guys from? What's one noticeable effect the north has on your music? 
Most of us come from Harbin, though some of us are from Shandong and Shenyang as well. Talking about the effect of our birth places on our music, we'd like to say it's probably the climate. I mean, the distinct weather in summer and winter definitely has an influence on our own characteristics and music style as well.
What stories do you attempt to tell through your music? 
We intent to tell different stories in our music, not only a particular one. But generally our songs are based on our thoughts and reactions to our readings and experiences. We also like to recreate and expand upon some of our past pieces of work, putting new meaning into them, like on our EP 'Limbo Lane'. The lyrics were first written several years ago, but we didn't complete till last year, when we added some new lyrics to it. It's totally different since from when it first came left our minds.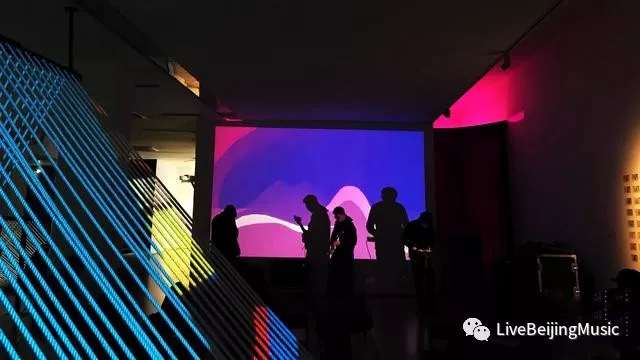 The band was gone through quite the evolution over the years – injecting more post rock ethos and electronic flourishes into your music – can you explain how some these changes came about? 
We keep on learning different genres and trying to put new elements into our music. I guess we've got some new understandings and attitudes towards music along with our own personal developments and the changes in our life experience – discovering a keener sense of beauty.
You guys came last year to School Bar – how was that experience? Are you excited to be back in Beijing? 
It was really a cool experience in School Bar last year! Actually we find it's memorable every time we came to Beijjng. Of course, we have also prepared something new this time. Very excited!